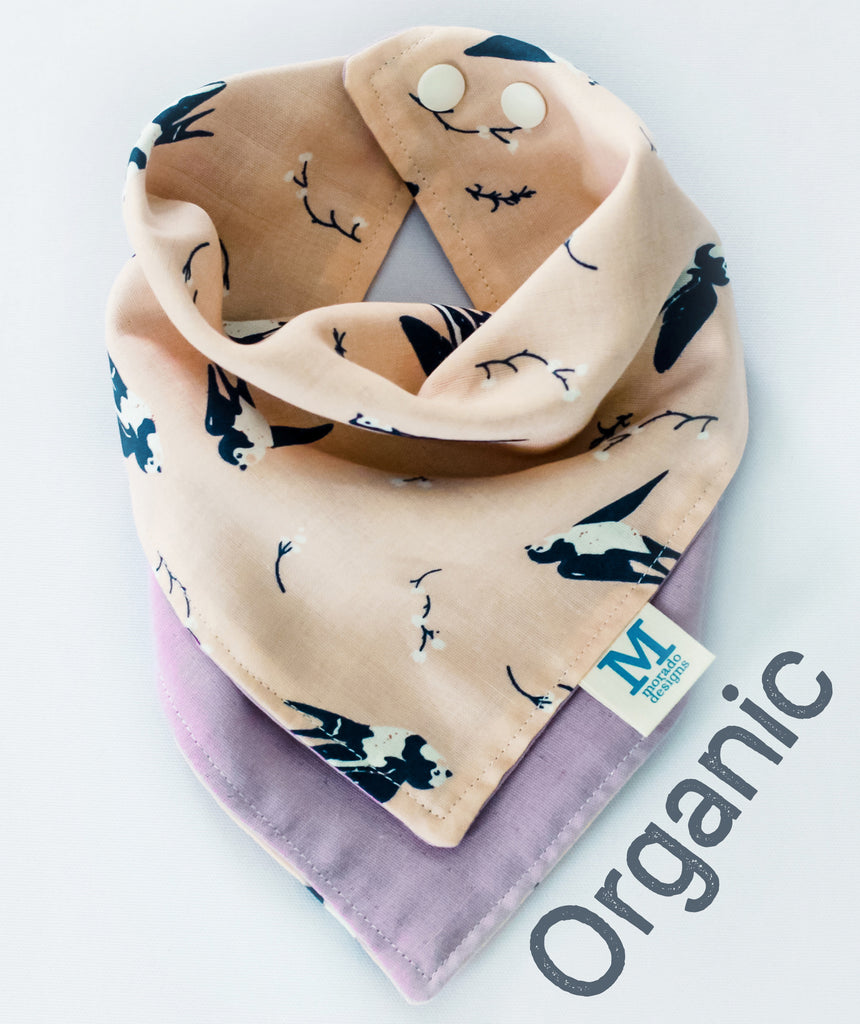 Pink Sparrow Bandana Bib
Reversible and super absorbent bandana bib. Enjoy 2 different looks with only one bib! Made in the USA from 100% double gauze fabric.
Quick drying, lightweight and breathable .
Two size snap options offer two sizes that fit most babies and toddlers ages 3 to 36 months.
SKU: